Competitively pricing your home is one of the most critical aspects for a successful sale. Over-pricing will reduce the buyer's interest by making competing homes look like better values. Using my in depth Comparative Market Analysis I will show you what the market value of your home is, what has sold recently and what you'll be competing with.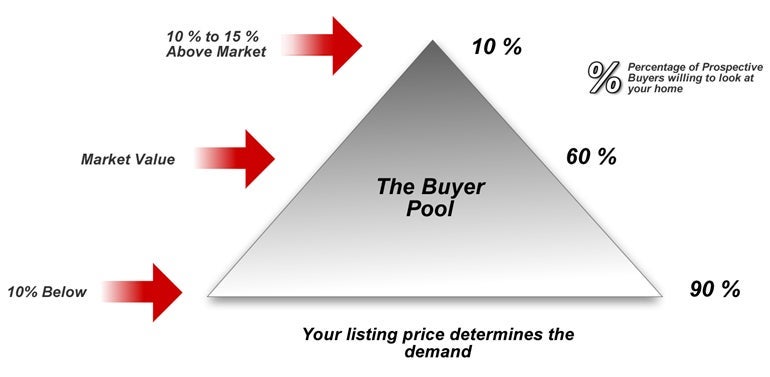 What happens when you Over-Price your home:
It makes other listings look better
Fewer REALTORS® will show your home
Buyers are unwilling to negotiate
Lost time
Reduces Buyer competition
Unrealistic offers (Low-Ballers)
Principles of Substitution
"Couldn't we try it for a couple of weeks?"
The first weeks of a new listing are crucial because that's the time when you have the largest captive audience.  To potential Buyers your home is brand new and exciting, creating the highest level of interest. Once you become old news and passed over you'll only be dealing with the New Buyers trickling into the market.