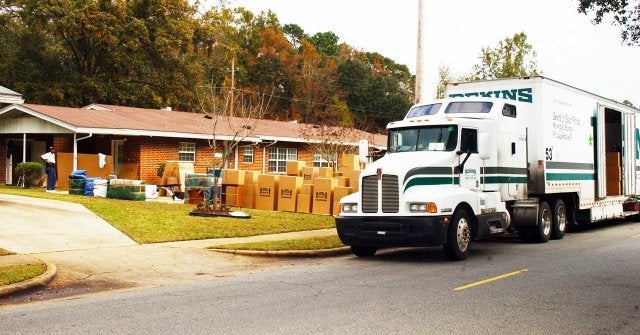 Moving to Vancouver, Canada to start your new job is going to be an exciting adventure. Finding a new apartment that is right for you and fits into your budget, however, may be a bit tough. The city has the highest housing prices in all of Canada. A one-bedroom apartment, depending on how close it is to the city center, costs anywhere from CA$1,200 to CA$1,750 per month on up.
Below are some tips to help you sign your new apartment lease in the shortest amount of time and start your new adventure in Vancouver with the least amount of stress.
Step By Step Guide to Moving to a New Vancouver Apartment
1. Identify Your Budget
- Your job may be in the city but if you cannot pay more than CA$800 per month for rent you may need to look in the outlying areas such as Burnaby, Delta, Richmond, Surrey, Langley, Abbotsford or  New Westminster. If prices are still too high, consider renting a room in a house or finding an apartment share.
The City of Vancouver has a list of 10 websites with rental listings for many types of housing for the city of Vancouver and outlying areas: 
Finding Rental Housing in Vancouver
.
2. Find Neighborhoods With Amenities You Need and That You Want to Live In
- Living downtown may or may not appeal to you whether it is an option with your budget or not. You may prefer a more suburban setting and quieter location. You want a family atmosphere with neighborhood grocery stores and shops nearby.
What about a local pub to unwind after work? A list of Vancouver neighborhoods with brief descriptions of each is included below. Check them out and decide what locations you would enjoy living in and search for housing.
3. Research Transportation Options
- If you do not own a car, and have to live outside of downtown in more affordable areas, you want to include transportation costs and availability in your planning. How many blocks will you have to walk to and from the SkyTrain or rapid transit station? Will the arrival and departure times work with your work schedule?
If you do own a car, where to park and how much will you have to pay for parking is your main concern. If it is too expensive, what forms of public transportation are available to you? Check out all your options before deciding on the best place to live.
4. Furnishing Your Apartment
- You've been so focused on where to live and how much of a security deposit you are going to have to pay that you've forgotten about needing to make the space livable once you move. If you had a previous furnished apartment you may need to hire a 
Vancouver mover
 to get your stuff to the new location.
Or you were living in dorm rooms the past few years and have no furniture but family members and friends are making offers of free used couches and table lamps that you can't refuse. As long as you come pick up and move the furniture yourself. There are many 
moving companies
 in Vancouver to help, call around and get the best deal.
Vancouver, BC Area Neighborhoods
Neighborhoods in Vancouver are grouped into four main geographical areas: Downtown, West Side, East Side and South Vancouver. Within these areas are 37 distinct neighborhoods. You have a lot of options to research and areas to choose from, let's get started.
Downtown Vancouver
- Downtown is here with many popular tourist spots such as Gastown, Stanley Park, Vancouver Aquarium, Harbor Center with Vancouver Lookout and the Tourism Vancouver Visitor Center.
Some neighborhoods that might have a few affordable apartments or condominiums are: Crosstown, the West End, Yaletown and Gastown.
West Side Vancouver
- Home to popular Granville Island, VanDusen Botanical Garden, upscale Shaughnessy and West Point Grey neighborhoods full of wealthy families. Many areas are walking distance to the beach. There are housing co-ops (an affordable housing option for some) and apartments in Fairview.
Announced June, 2017 as phase three of the Cambie Corridor plan, the city is building 11,500 new homes in the area near Oakridge Shopping Center. To serve lower income residents, 4000 units would be priced below market rate.
East Side Vancouver
- There are many pockets of eclectic mixed-use commercial and residential areas that are worth a look such as Commercial Drive aka "The Drive", Main Street in Mt. Pleasant and Fraser Street.
Strathcona is another neighborhood and the oldest in Vancouver. It is a multi-ethnic and multicultural area. Chinatown is here and it has lower rents than other parts of the city. May be an option for some, visit for lunch and walk around.
South Vancouver
- The Marpole neighborhood is home to lower income residents. The Sunset-Victoria-Fraserview area on the Fraser River has many low-rise apartment buildings as well as a bustling commercial area with Indo-Canadian business owners selling sarees, market fresh foods and imported goods. There are numerous international cuisine restaurants.
Follow the above simple four simple steps and be sure to visit different parts of the city and outlying areas to research neighborhoods. Find where you want to live, sign that lease and you are now ready to move into and enjoy your new Vancouver apartment. Best of luck with the new job!
Thanks to our guest author 
Matt Lawler
,
a lifestyle blogger in Arizona where he attended Arizona State University. Whenever he can step away from the computer, Matt enjoys looking for 
things to do in Phoenix
 such as playing sports, traveling and exploring the great outdoors