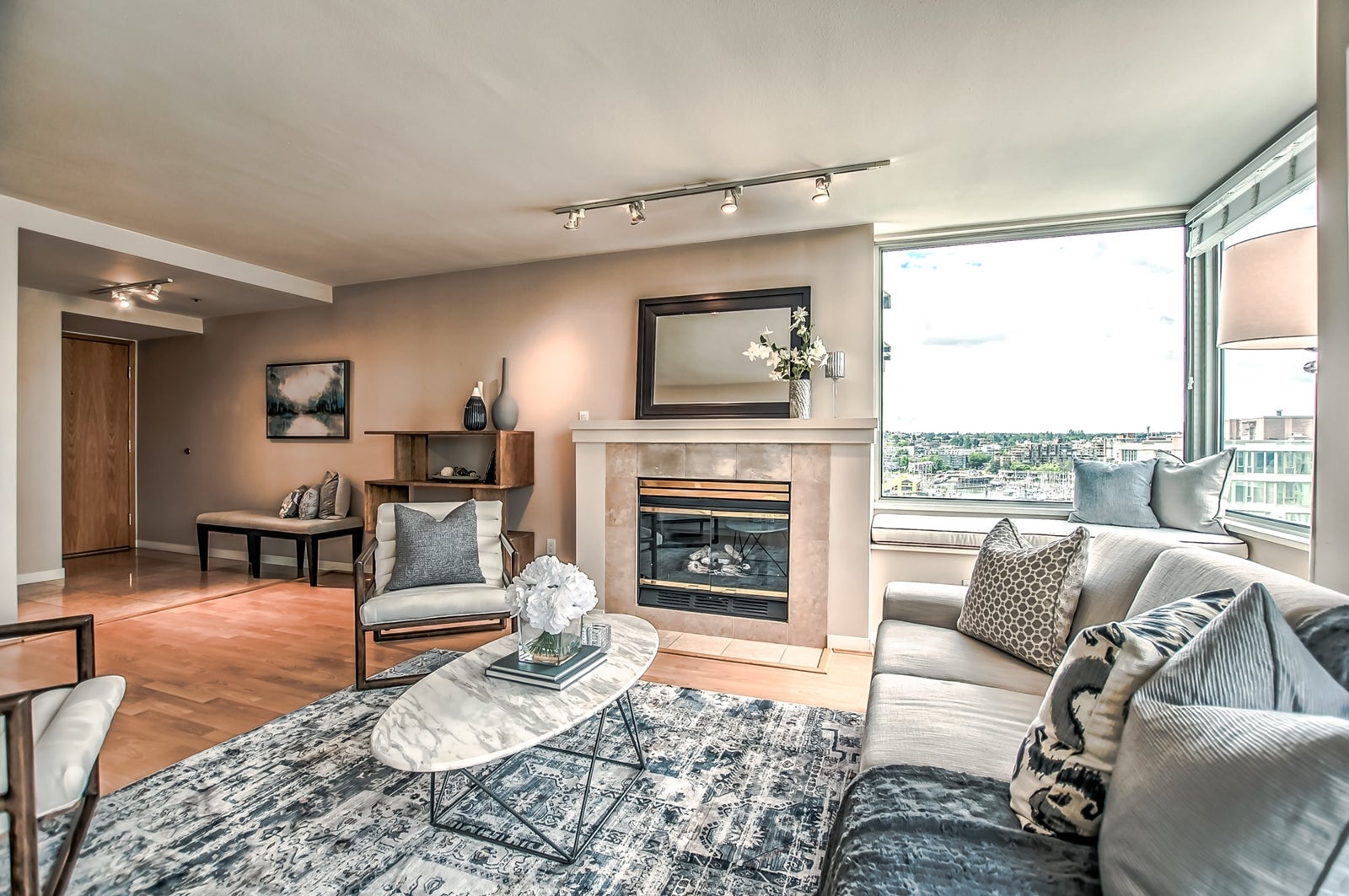 Are you a fan of the T.V. show "Love It or List It?" Have you been dying to give your home a makeover but don't know where to start or how much money you need to spend? Here are tips on how to spice up the living room without breaking the bank. Give the furniture a refreshing new look, add a little spit and polish plus throw out those old rugs. It is time to get serious about this project.
Start with a wish list and identify goals. Do you want to enlarge the space or make it feel more cozy? What are your favorite things in your living room? What are you not fond of that isn't worth taking the time to reupholster or paint? What needs to be on the shopping list? A matching armchair and couch? A collection of antiques? New flooring and area rugs?
Define Your Design and Take Charge
You don't have to have a degree in interior design to create beautiful, livable spaces in your home. For inspiration on how to modernize your living room spend time online looking at design ideas. Visit local furniture stores and check out their room displays. What colors are you attracted to? What will flow well with other rooms in your home?
Once you have the basic outline of what you want it is time to get rid of those items that need to be replaced. Don't clutter other areas of your home, hire a 
junk removal service
 in Vancouver to take care of this task for you. They take the old furniture and donate, recycle or otherwise 
dispose of it
 in environmentally responsible ways.
Functional Items Like New Cabinetry That Make a Big Impact
New 
cabinetry
 not only adds new functionality to a room i.e. wall mounted T.V. with shelving and bookcase, minibar, gas fireplace with side cabinets, 
built-in desk
 with shelves, etc. it is also one of the easiest, inexpensive ways to infuse new life into an outdated front room.
You never spent much time in your old living room as it wasn't a comfortable place to be. The couch was uncomfortable, the space felt cramped and there was nowhere to kick back and kick your feet up. Find a wall space and 
add some cabinetry
 to give it the look and purpose the new design dictates.
You can start big or small but the other item that will need a discerning eye is your furniture. If your goal for your front room is to make it more than a showpiece, to make it a place where family members or guests will want to spend time in you need comfy chairs, couches and lots of homey-touches.
Buy New Furniture or Update Old Pieces?
Old furniture may not only be unattractive, it can actually be unhealthy. More than just dirty-dust and grime it can contain mold spores or flame retardants that affect air quality and your families well-being. When redesigning your space and purchasing new furniture search for companies that sell products that are made without harmful, toxic chemicals such as EcoBalanza, Macy's and Ikea.
Whether you keep the old or buy new, here are some things to think about:
Comfort
- If a piece wasn't enjoyable to sit on before, making it look snazzier won't improve its long-term appeal. If the large coffee table is outdated and takes up too much space it needs to go. Replace with a large ottoman and add a food tray to hold drinks.
Costs
- Refreshing and updating the look of an old sofa with new fabric is not cheap. Typical costs for materials and labor range anywhere from $1000 to $3000 on up depending on the size of the piece and quality of materials used.
Size
- You've decided to open-up that corner space and add a new five-piece, wrap-around sectional with deep cushions and matching ottoman to go with the new entertainment center on the facing wall. Is your old furniture up for the task? Will it fit? Will it work in other areas of the new design blueprint you've created?
Now that you have settled the issue of what furniture items need to go and what can stay it is time to work them into your design plan. You've decided a casual, country-look and feel is what you want so that jet black side table and bookcase need a facelift.
Some ways to give old wooden tables, foot stools, chairs or shelving a fresh update are: paint a new color with stencil design, add a cushion or accent pillow, add beadboard to the sides and a granite top, stain the top of a coffee table and use a distressing technique to paint the legs. The options are endless, have fun with it.
When It's Time to Hire a Contractor
Maybe you have more ambitious goals that just a new, refreshing look. Or you started in on a new design and decided to turn it into a renovation project. You want to add more features to the space that are attractive to homebuyers and increase your home's resale value.
You want to take out the wall separating the living and dining area or close off a section to convert into a home office. If this is the case, it may be time to hire a contractor. Stay in charge, but let a professional make sure the structural integrity of your home remains and all building codes are adhered to.
Whatever you decide, above are some simple tips and suggestions for revitalizing your living room to make it more desirable, functional and increase its value. Take your time and let your creative juices flow.
Thanks to our guest author 
Matt Lawler
,
a lifestyle blogger in Arizona where he attended Arizona State University. Whenever he can step away from the computer, Matt enjoys looking for 
things to do in Phoenix
 such as playing sports, traveling and exploring the great outdoors