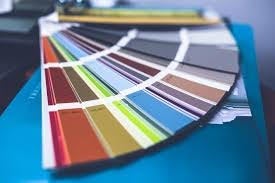 Your home has the potential to be anything you want it to be, but everything starts with its foundation. Before you can move any furniture into your home, it is helpful to have a theme for each room. That way, choices regarding smaller details like the type of coffee table you want, the material of your curtains, and especially the type of paint you use on the walls will be easier to make. Deciding on the best coating for your house is not always the fastest step in bringing your creative vision to life, but our expert painters at 
WOW 1 Day Painting
 can definitely help shorten and simplify the process.
Regarding interior coatings, a 
few paint types
 that are commonly used are flat, eggshell, satin, and semigloss. Additionally, an ideal interior coating system would have lower levels of volatile organic compounds (VOCs), which have a 
direct effect on indoor air quality
. Since each room in your home has a different purpose and experiences different levels of activity, using only one type of paint for your entire house isn't necessary. Let's break it down by room.
To begin with, it is always a good idea to become 
familiar with the color whee
l
, as a color palette does affect a room's environment.  
Here are a few ideas to help inspire you
 when you're looking to revamp your home and add some more dimension to your space. Taking your location into consideration also helps with inspiration. For instance, in Fort Collins, residents are surrounded by stretches of mountains and lush greenery; why not use that as a theme? And you won't be alone with such an adventurous endeavor either; 
local painters in Vancouver
 are more than well-equipped to perfectly capture your artistic vision for your home.
Living Room
The living room is a place where you can sit and relax, and so you should expect your color palette to reflect those intentions. Neutrals are a basic tool for anybody willing to tinker in some interior design. Gray, white, brown, and black are fairly easy colors to manipulate; adding simple accents of a warm or cool hue can help to liven up your living room or to calm down. Considering the fact that these rooms are well-utilized in your household, a sturdy semigloss-type paint that can be frequently cleaned would be most advantageous to use for a living room.
Kitchen
The kitchen is inarguably the most used room in your home; therefore, it should feel open, warm, and inviting. Warm colors are said to stimulate your appetite, so reds, yellows, and oranges would work. Taking advantage of multiple shades of a certain color can also help elevate and deepen your kitchen's appearance. As for paint type, since the kitchen is a high-traffic area, your best bet would be a semigloss-type paint. Semigloss paints offer durability and some gloss retention; it can also be cleaned, which is very-much needed in the kitchen.
Bedroom
Bedrooms are sacred spaces where you should feel relaxed and at home. Since bedrooms are typically smaller than kitchens and living rooms, your goal should be to create an open environment. Cooler colors like blue, green, and purple create an illusion of open space; therefore, these colors would be beneficial for a bedroom. Add in some warm color to liven up your space, and you're in business. An eggshell-type paint, though not as durable as a semigloss coating, would work for a bedroom, as bedrooms don't have as much traffic as a hall or the kitchen and these paints can endure some cleanup.
---
Thanks to our guest author 
Matt Lawler
,
a lifestyle blogger in Arizona where he attended Arizona State University. Whenever he can step away from the computer, Matt enjoys looking for 
things to do in Phoenix
 such as playing sports, traveling and exploring the great outdoors