Featured in the 
Vancouver Sun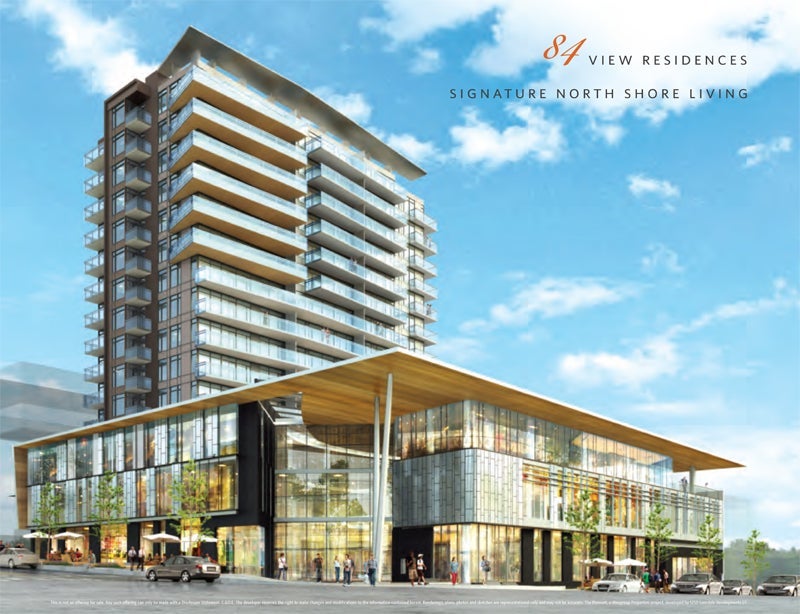 THE LOCAL, PRIVATELY OWNED FIRM THAT HAS HAD ITS HAND IN SOME HIGH PROFILE PROJECTS THROUGHOUT METRO VANCOUVER
In our ever-changing environmentally conscious world, even the shuttering of a gas station can have a profoundly positive effect on a community.
That is the vision of The Prescott, a boutique, concrete condominium tower featuring 84 view residences that is being developed and marketed by Wesgroup Properties-a family owned real estate company that specializes in the development of sustainable, mixed-use spaces. The Prescott will become, as Wesgroup president Gino Nonni says, "A legacy building for the North Shore-a leader in sustainability and intelligent design."
The intent is to create a mixeduse development, featuring the new head office and flagship branch for the North Shore Credit Union. Through the creation of permanent employment opportunities on site and the provision of multi-family housing in proximity to jobs, services, and public transit-this redevelopment will contribute to a vibrant, diverse and highly livable community.
Wesgroup is a low-key company that has had its hand in some high profile projects around the Lower Mainland, including the River District in Vancouver, and the Brewery District (former Labatt's Brewery) in New Westminster. "We take an approach to development that encompasses quality, innovative design and architecture," Nonni says. "The amount of land available for development is very constrained in the Lower Mainland. You have to work collaboratively with multiple partners and stakeholders to create value for everyone. You have to pay attention to every detail to maximize value for our customers."
John Conicella, Wesgroup's Vice-President of Development Strategy and Business Development, explains how this works at The Prescott. "The residential component is embedded in a commercial project. The site was previously zoned as a gas station - nothing else. The North Shore Credit Union's new headquarters will occupy 60,000 square feet of office space and employ approximately 180 staff, while approximately 170 residents will be living in The Prescott. "You have a piece of land that employed three people. Now, you have a significant office headquarters and many homeowners who provide a significant increase to the property tax base. More importantly they are contributing to a better quality of life for the City of North Vancouver."
"We have designed The Prescott for those who are looking for quality in truly livable spaces. Those who wish to live close to good transit, be near shops and restaurants, and enjoy their lives more. This will be one of the most energy efficient buildings in North Vancouver. At least 20 per cent more efficient than the current city standard, ASHRAE 2007 (American Society of Heating, Refrigerating and Air-Conditioning Engineers) which already exceeds the current building code."
What will truly wow people about The Prescott, though, are the views, value, and diversity of suite selections to choose from according to Nonni. "Depending on the suite, you're either looking out at Mount Baker to the southeast, downtown Vancouver, Lion's Gate Bridge and Gulf Islands to the south and southwest, or up to the North Shore Mountains. Everyone - first time homeowners and downsizers - will be blown away by the sunsets. The Prescott has been consciously shaped to maximize these exposures. At The Prescott, you're buying into a well-priced home with a focus on enjoyment of North Vancouver's phenomenal environmental and lifestyle attributes. The proximity to ski hills, outdoor trails, and a whole host of other lifestyle amenities is unparalleled in Metro Vancouver. The investment in a home at The Prescott will indeed provide enduring value."
Wesgroup has compiled a powerhouse team for The Prescott which includes renowned architect Walter Francl, and AXIOM Builders - led by Paul Bosa. Construction on the Prescott begins in early 2012. To arrange a private viewing or for more information, please visit 
www.theprescott.ca
 or call 604-306-1062.
Chris Frederickson | Sutton Group West Coast Realty | 604.306.1062 | 
chris@chrisfrederickson.ca