When ever you're selling a product, in this case your home, it's important to determine where your audience will be coming from. In order to get top dollar we'll need to maximize exposure.
Where are Buyers coming from in today's market?  Take a look at the chart below: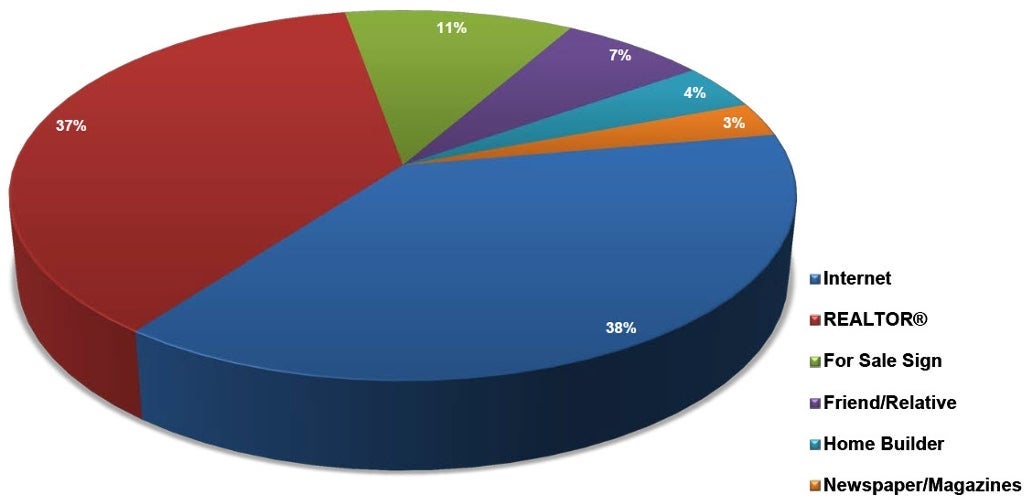 With the Internet and Realtors® reaching 75% of the Buyers ask me how my Marketing Strategy focuses on these 2 main groups.