Article by 
Jane Syed
 Photograph by Mike Wakefield Featured in the 
North Shore News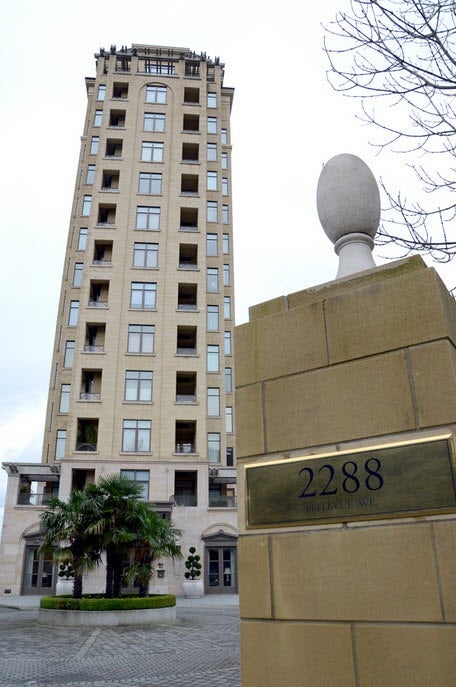 Despite minor assessment dips in even the upper echelons, West Vancouver has retained its title as home to some of the highest-assessed property in the country.
Stratospheric land values put the assessments of the top 10 West Vancouver properties between $14.7 million and $21.8 million, according to the B.C. Assessment Authority.
The property with the highest assessed value - at 3330 Radcliffe Ave. - was marginally down over its assessed value the year before, which had pushed it above the $22-million mark. So was a waterfront Dundarave property at 2588 Bellevue Ave. that shrank from close to $19 million to $18.3 million of assessed value.
But don't look for a crash to come to the most expensive neighbourhoods of Sandy Cove, West Bay and Chartwell anytime soon.
Among other properties in the top 10 assessments, two neighbouring homes at 1690 and 1685 Marlowe Place in the British Properties went up in value, clocking in at $20.3 million and $17.6 million of assessed value respectively.
Three addresses on Erwin Drive near Sandy Cove had assessed values of between $15.9 million and $17.4 million.
In neighbouring North Vancouver, waterfront homes in the highest-assessed area of the Dollarton waterfront clocked in at between $5.9 million and $7.7 million. In fact, nine of North Vancouver's highest-assessed homes were within a few blocks of each other in the 600-to 800-block of Beachview Drive, along with one on Lowry Lane.
For those in the market for luxury real estate, however, listing prices are much higher.
The most expensive West Vancouver property in Multiple Listings Sales - a home on three lots at 2190 Camelot Rd. - is currently going for an asking price of almost $40 million.
Another property on the West Bay waterfront on Marine Drive is listed for slightly less than $38 million.
In April of last year, a home at 5355 Kew Cliff Rd. sold for $10.8 million. Nor was it the only property sold in that price range.
Luxury condos in both North and West Vancouver also remain a multi-million dollar proposition, with penthouse suites in the most desirable addresses on Bellevue and Argyle avenues assessed at between $4.7 million and $8.5 million in West Vancouver.
In North Vancouver, the 10 highest-assessed condo suites in both the Victoria Park and Lonsdale waterfront areas hovered at values of around $2 million.
Overall, homeowners on the North Shore saw substantial increases in the value of the their properties last year, with most well ahead of the provincial average.
According to a B.C. Assessment report released in January, West Vancouver saw some of the province's largest gains. A typical singlefamily home in British Properties that was valued the year before at $1.5 million is now worth $2.2 million, a 45 per cent increase. Houses in the Gleneagles and Ambleside neighbourhoods saw gains of 20 and 28 per cent respectively.
Chris Frederickson | Sutton Group West Coast Realty | 604.306.1062 | 
chris@chrisfrederickson.ca