Article by Kent Spencer featured in 
The Province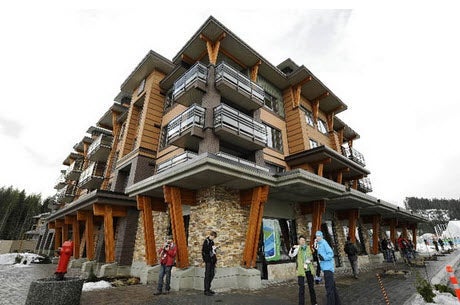 Photograph by: Mark van Manen, PNG files
Property values have increased in B.C. during the last year, says a provincial authority charged with assessing home prices.
B.C. Assessment said Tuesday in its annual report that total real estate value in the province has increased six per cent over 2011, but there are winners and losers.
Almost 19,000 property owners in Whistler and Pemberton are facing decreases in property values as much as 15 per cent
.
"Most homes in Whistler and Pemberton are declining in value compared to last year's assessment roll," said assessor Jason Grant in a news release.
For instance, single-family dwellings in Creekside were down more than $90,000 to an average $919,000.
But in many places, values were up.
Owners in the city of Vancouver will see "significant increases" in the 10 to 25 per cent range, said Grant.
South Fraser assessor Craig Barnsley said parts of Richmond were "significantly up."
"In Richmond, the changes are in the plus-five to plus-30 per cent range for single-family dwellings," he said.
Property assessments will be used by local governments in calculating 2012 property taxes.
For detailed information, go to 
www.bcassessment.ca
.
In Victoria, the provincial government announced that changes will be made to homeowners' grants which reflect the increase in property values.
The threshold for grant eligibility will be raised from $1.15 million to $1.285 million, said Finance Minister Kevin Falcon.
"Homeowners who have seen their property values rise will continue to be protected," said Falcon in a news release.
Chris Frederickson | Sutton Group West Coast Realty | 604.306.1062 | 
chris@chrisfrederickson.ca