BY EVAN DUGGAN,
VANCOUVER SUN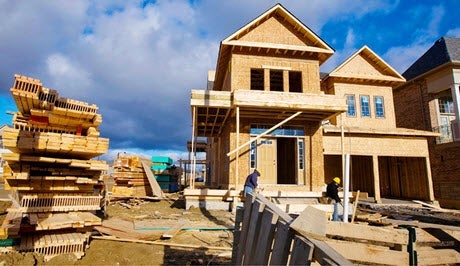 Photograph by: Norm Betts, Bloomberg
The selling price of new homes dropped by 0.4 per cent in Metro Vancouver in August, according to the monthly new housing price index, released today by Statistics Canada.
Victoria also experienced a decline of 0.3 per cent, month over month, but Vancouver experienced the most significant decline as builders recorded lower negotiated selling prices and relied more on promotional pricing to generate sales, according to the report.
Compared to August of last year, the selling price of new residential homes has dropped in Metro Vancouver by 0.3 per cent.
Prices were up across much of Canada as 16 of the 21 metropolitan areas surveyed experienced an increase, pulling the index up by 0.1 per cent overall in August, compared to July.
The metropolitan region of Toronto and Oshawa contributed the most to the national increase.
Regina also led other markets, posting the largest single metropolitan increase of 1.2 per cent, due primarily to more costly building materials.
Between August 2010 and August 2011 the NHPI was up by 2.3 per cent in Canada.
The NHPI measures negotiated selling prices of new residential houses between contractors and buyers over consecutive monthly periods.
Chris Frederickson | Sutton Group West Coast Realty | 604.306.1062 | 
chris@chrisfrederickson.ca