Are you thinking of making a move?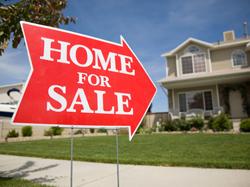 Selling one of your most valuable assets can be daunting task and this is exactly what I am here to help you with.
In modern real estate markets, it is not enough to just have the knowledge, you need to have the tools and technology to ensure that you get the best price possible for your home. You can be sure that by working with me, you will have available the most effective marketing tools and techniques
Please fill out our selling form below and we will get back to you with a comprehensive market evaluation to help you figure out how we can obtain the best possible price for your home!
I look forward to working with you!
- Chris Frederickson
Testimonial:
When we were ready to sell our condo in Kits, we engaged Chris. We were very happy with the professional service that he provided. He came to our home and explained in detail the steps that he would take to promote our property. He had the listing up and running the next day. He sold our property for us in less than two weeks at a favourable price. He followed through and continued to show support for us until after the closing date. We were very happy with Chris's service and can recommend him highly.
- Wayne & Faye
Quick Contact
Chris Frederickson
OAKWYN REALTY LTD.
3195 Oak Street
Vancouver
BC
V6H 2L2
Mobile:
604 306 1062
Phone:
604 620 6788
Fax:
604 620 7970
Email:
chris@chrisfrederickson.ca