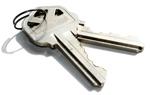 Buying a home is one of the single largest purchases an individual or family will ever make and I am here to ensure that the process is as smooth and pleasant as possible.
Please visit the following pages for more information on the Buying Process:
To get the ball rolling, all you need to do is fill out the form below or simply get in touch with me and I will help you find you dream home, loft, townhome, condo or any style of home you're interested in:
Testimonial:
We were very new to the Vancouver area and were drawn to Chris versus many other REALTORS® because of his great personality and positive energy. Initially we worked with Chris from a distance, as we were primarily in Calgary and had not yet moved permanently to the area. We were also not exactly sure where within the GVRD we would end up.
Chris exhibited incredible patience and intuition when working with us to become comfortable with the areas we were considering, and he was extremely effective at prioritizing and organizing our viewing schedules. We worked together to develop a communication style that worked best for us under the circumstances - often communicating online through email, chatting and through the use of a shared electronic calendar and google maps populated with chosen properties. Chris is very tech savvy and knows where and when to make the best use of available technology. We eventually found the home we were looking for and
Chris was fundamental in making the entire experience fun, positive and enjoyable. Chris' concern and attention to our needs also continued well past the closing date of our purchase; he was there to offer us a helping hand when we were moving in. Rounding out his many talents is Chris' foundation of being a consummate professional and an all-around friendly, approachable and honest person. I would stand behind Chris' ability to accommodate and exceed the expectations of any type of buyer/seller. We feel fortunate to have met Chris and to have a continuing friendship. I would happily work with Chris again and recommend him to friends and family.
- Carol & Jason



Having moved to Vancouver from Toronto, I wasn't exactly sure where I wanted to live. Chris is very experienced and knowledgeable when it comes to the different neighbourhoods in Vancouver. He recommended touring the different areas to narrow down our options, and when we found the area we wanted, we focused in on it.
Chris was very respectful of my time by returning calls promptly, arranging viewings around my schedule and he even went as far as to facilitate access, after my offer was already accepted, to take measurements for our new hardwood floors. Chris made me feel comfortable by guiding me through intricacies of the buying process
I will confidently recommend, introduce and refer Chris to family or friends. It was a great experience and the outcome was fantastic!
- Omar
Quick Contact
Chris Frederickson
OAKWYN REALTY LTD.
3195 Oak Street
Vancouver
BC
V6H 2L2
Mobile:
604 306 1062
Phone:
604 620 6788
Fax:
604 620 7970
Email:
chris@chrisfrederickson.ca